<< Back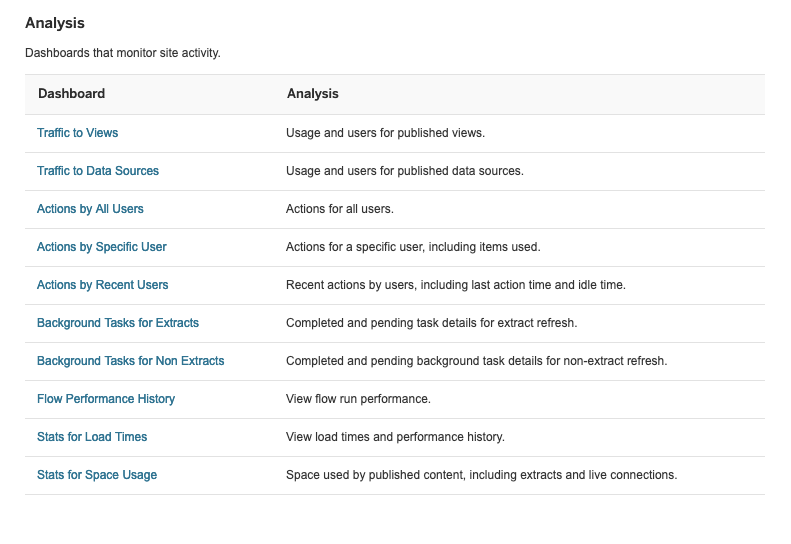 Project Griffon: Admin Views from Tableau Server

With Project Griffon, we want to share examples and started with you – the Tableau Community. The objective here is to share tools which use what you have in front of you to help explain more about what's going on. Please be sure to read the introduction to Project Griffon, and ensure that you have access to the Tableau Server Repository via the Postgres connection.
Back to Basic
This week, it's time to go back to the start. After last night's very well attended London Tableau Server User Group, one of the thing we realised was that I actually hadn't shared the 'pre-rolled' administrative views which are found in the status tab (if you are a Site or Server Admin)
It's hard to find..
You used to be able to download the workbook directly, however this has changed in more recent versions. Luckily, the legend that is Russell Christopher has written this blog on how to find them: https://tableaulove.com/admin-view-twb-files-go-tableau-server-v10/
But let's make things easy!
So you could go digging into the server machine, and follow the instruction above, but instead, why not download from here?
These views contain about 9 datasources, which relate to different views. The Audit Tables datasource for example, is probably the most used & deepest. But of course, I'd add the TS datasources by Matt Coles to your arsenal, along with the below.
As there are so many tabs, it might be a pain to open up the FULL workbook. So I've split these out into different section for you all to use, and packaged them into a .zip file below (than upload them individually)
Don't forget to change the repository details in the datasource details window, adding your password of course.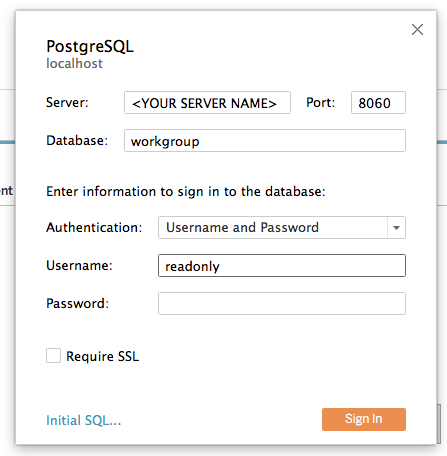 Please do share your feedback and experiences, and stay tuned for more #ProjectGriffon goodness!