<< Back
How not to Ask Data (aka, how to turn the Ask Data feature off)
For whatever reason, as a data source owner, you may not want people to use the 'Ask Data' feature on your data source, which is available in versions Tableau 2019.1 or later.

Is it possible? Sure, and here's how…
1.Navigate to your data source on the server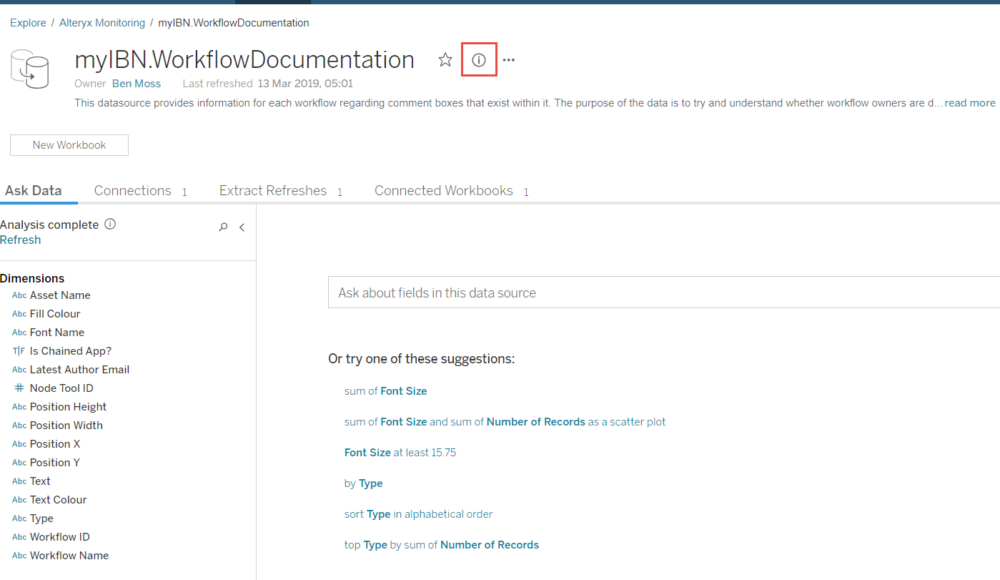 2. Hit the 'i' or information icon that sits beside the data source title (highlighted in the above image by the red box).
3. On the 'data source details' panel that subsequently pops up, there is detail relating to the 'Ask Data' feature, hit the 'Edit' button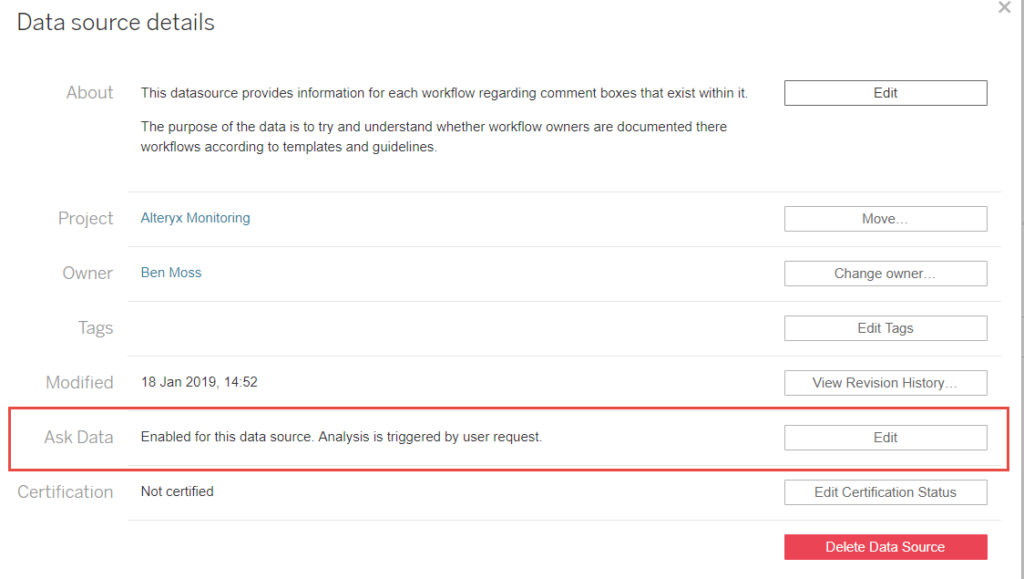 4. You can then uncheck the option 'Enable for this data source' and hit 'Save'.

5. By doing this, if you then navigate back to the data source homepage, you will see you no longer get Ask Data, but you do still have the ability to use the 'web edit' functionality.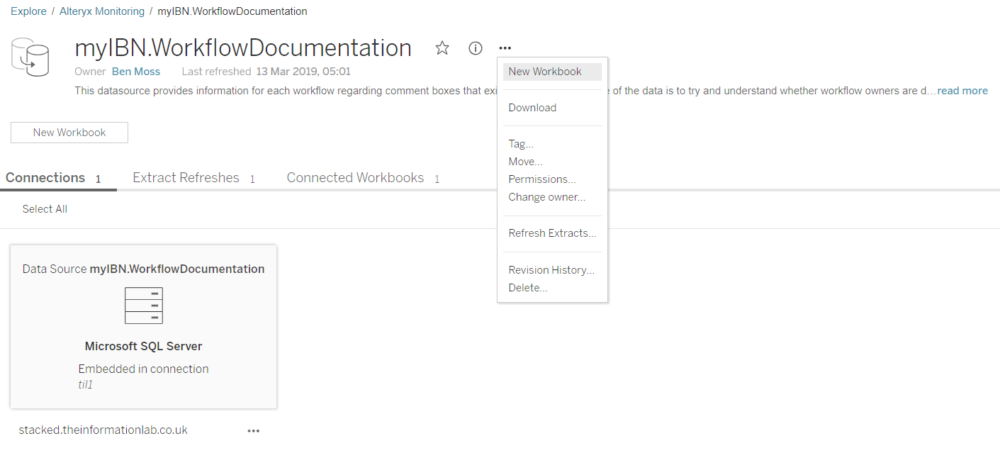 Now, at present, there is no way to turn 'Ask Data' off across an entire site, or server without also turning off the web edit functionality as they both sit under the 'web authoring' setting; if you wish to turn both of these this can be done by going to 'site settings' and unchecking the 'Allow users to use web authoring' option.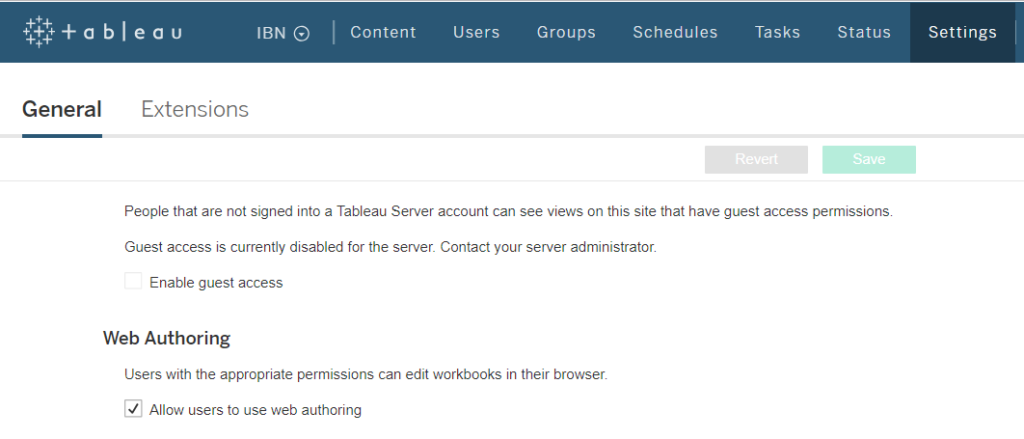 Ben